Shin Feng Carbon Dioxide Co., Ltd.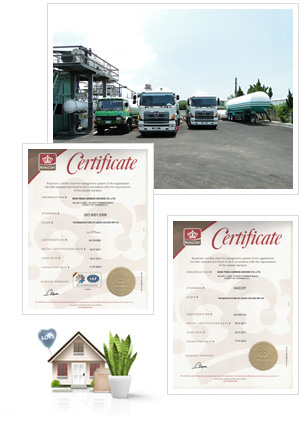 1992 founded in Toufen Township, Miaoli County, our company specialized in high-purity CO2 (carbon dioxide) and a variety of dry ice products. Our raw materials were provided by the CPDC (China Petrochemical Development Corporation). And FPC(Formosa Plastics Group)'s Sixth Naphtha Cracker Mailiao Plant also became another new supplier for us in 2010. We are one of few professional CO2 production plants that owned two stable raw material sources in domestic. Therefore, due to above mentioned two resources which enable us to provide stable and continuous supply for customers throughout the year. Our company passed ISO 9001:2015 & ISO 14001:2015 Management System Certification and HACCP Food Safety Inspection Certification.


With respect to CO2, our company offers a variety of large-scale liquid storage tanks in line with customer's needs and requirements. The scope of our customer service is nationwide and can provide real-time services for customers, by three 35-ton tank trailers and one 15-ton cryogenic tanker. Regarding dry ice, our company can produce various sizes of bocks and plletizers which can be used for air and marine transportation for reservation, refrigeration, supercritical CO2 Cleaning and CO2 Snow cleaning, etc.
Da Feng Industrial Gas Co., Ltd.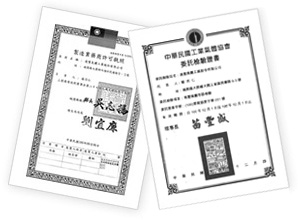 Located in Dayuan Township, Taoyuan County, reinvested by Shin Feng Carbon Dioxide Co., Ltd., is expected to operate officially in 2011.


Specialized in bulk gas, dry ice, electrical gas, standard gas, and all kinds of mixture gas.


Our company owns laboratory to provide a detailed inspection reports, and test equipment with cylinders as cylinder inspection station approved by IGA (Republic of China Industrial Gas Association).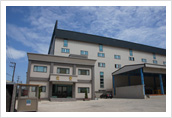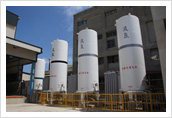 Affiliates
Yong Feng Industrial Gas Co., Ltd.
Founded in Taoyuan City, Taoyuan County, in 1969, specialized in acetylene (C2H2) and calcium carbide (CaC2).